Risk Adjustment Coding Training Academy
The Risk Adjustment Coding Training Academy is designed to assist an existing certified coder without risk adjustment experience, or an uncredentialled coding apprentice achieve a Certified Risk Coder (CRC) credential in 12 weeks . In addition to the ability to earn a credential, this program will provide instructor lead didactic learning, practical workflow experience with coaching and feedback from our seasoned instructors.
Empty space, drag to resize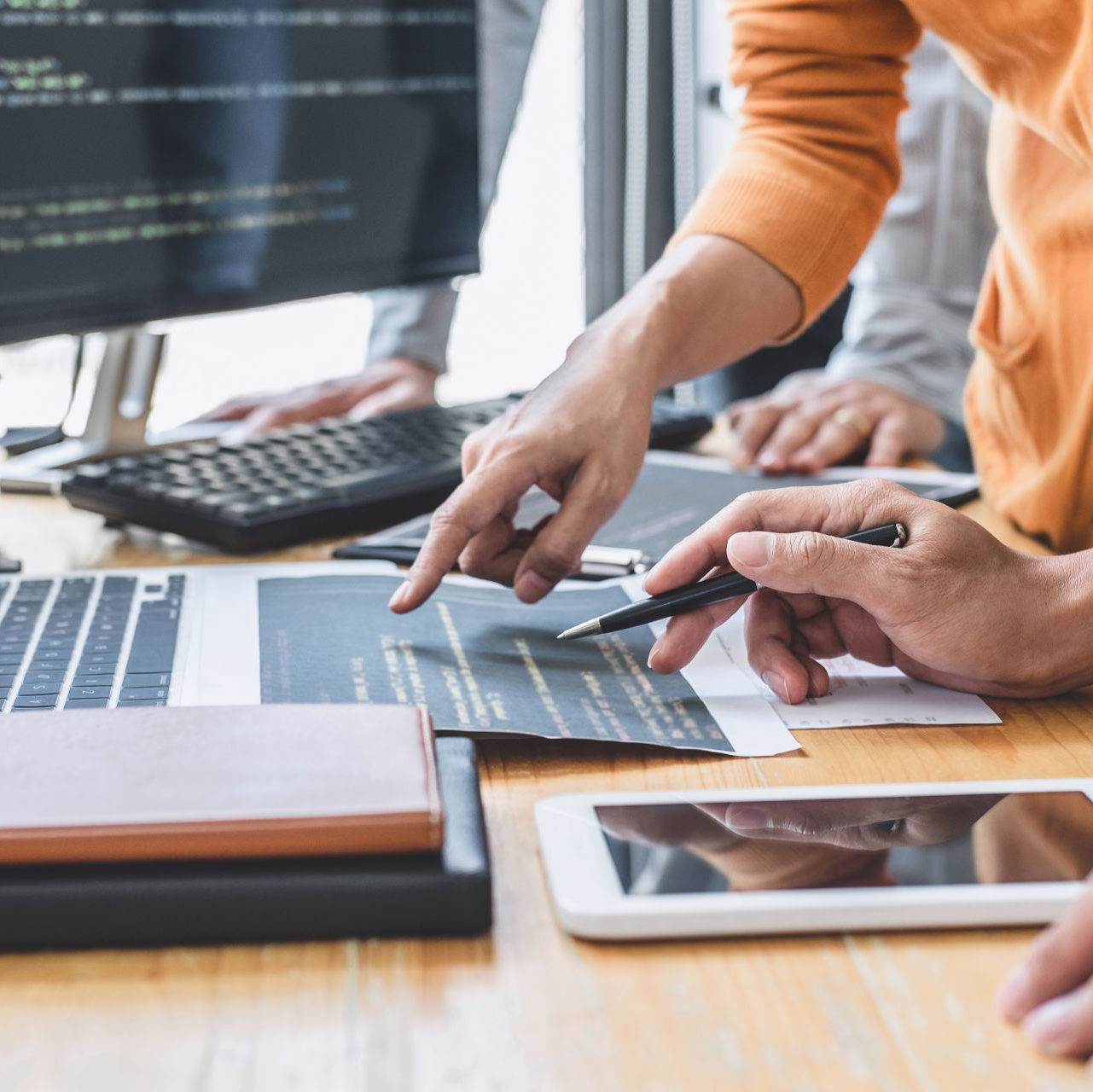 Introducing CSI's
Risk Adjustment Coding Training Academy
CSI has been providing the industry with highly trained and credentialed risk adjustment coders for over a decade. A CSI Coder is distinguished as being core compliant, guideline astute, technologically agile, skill diverse and is professionally backed by a leadership team with over 100 years of experience in coding compliance and clinical integrity. We will help you unlock your inner potential so you can excel in your professional field. Boost your confidence, master the field, and become a certified professional.
Worth

the Investment

We don't end at certification; with this course, you'll have experience and confidence in your new skill set with the possibility of endless opportunities. RACTA is for everyone ready for excellence. From certified and experienced coders to those with no prior experience, all levels are welcome. The daily access to your live instructor and the individual weekly tutor/coaching sessions are our investment in you.
TRAINING MATERIALS
Included in your tuition
CSI's RACTA Training Portal Access
AAPC CRC Testing (2 Attempts)
Access to CSI Quick Code ™ and CSI Quick Coach ™
Virtual Learning
ICD-10-CM Code Book – Current Year
Immersive Learning Experience in a Live Coding Project*
What makes a CSI Medical Coder Different?
A CSI Medical Coder has the ability to utilize a full range of technology solutions in our space including multiple AI Platforms and EHR's due to their deep experience and product agnosticism. They have coded all HCC types and have met or exceeded productivity and quality standards in Medicare, Medicaid, and ACA projects. They have progressed in their career path to be project diverse and confident in any role a client asks us to fill. CSI Coders have not chosen CSI for a contract- they have chosen CSI for a career.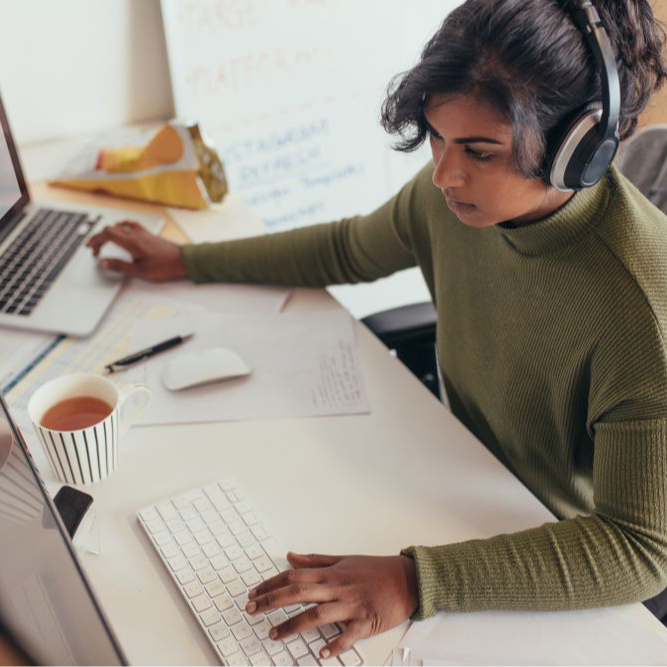 Prerequisites
We will help you unlock your inner potential so you can excel in your professional field.
Some of the prerequisites of our trainings are:
Empty space, drag to resize
High School Graduate or GED

Companies home computer conforming to the minimum performance standards for CSI Companies, with a secondary monitor

High speed internet access

Ability to perform assigned homework up to 3 hours per day in addition to class time

Must Pass Required Mandatory Testing and Background Checks for Placement on Immersive Learning Experience
Empty space, drag to resize
Support
Ability to attend a 1:1 mentoring call with a Coach to receive feedback (scheduled by you, at your convenience)

Open study hall with access to Coach Monday through Thursday between 12 - 4 PM Eastern Time


Personalized career coaching provided by a dedicated CSI Companies recruiter
Frequently Asked Questions
How do I get a medical coding job without job experience?
At CSI, we go beyond providing a certification. Our Quick Code modules provide you with real-world experience by engaging you in mock charts. With the guidance of our expert trainers, you can expect detailed feedback, preparing you for real HCC coding roles. This enables students to gain valuable hands-on experience in a supportive environment.
Is medical coding a good career choice?
Medical coding is a smart career choice due to the high demand for healthcare professionals in today's job market. Despite economic fluctuations affecting most professions, the medical industry continues to expand rapidly, presenting new opportunities for job seekers. By choosing a career in medical coding, you'll have a path that offers stability, growth, and the opportunity to make a positive contribution to society.
How to know if a career in medical billing & coding is a good fit?
When considering a career in medical coding, it's important to thoroughly research and ask relevant questions. While factors such as job outlook and salary are important, there are other considerations that can influence your job satisfaction in this field. To determine if a career in medical billing and coding is a good fit for you, take a moment to reflect on the following questions:

• Can I meticulously follow instructions, ensuring accuracy in my work?
• Am I committed to maintaining patient privacy and confidentiality?
• Do I feel comfortable working with technology and adapting to new software systems?
• Am I able to work at a computer for extended periods of time without feeling fatigued?
• Do I excel in collaborative environments and work well with others?
• Can I maintain a calm demeanor during stressful situations, such as billing mishaps?
• Am I highly organized and capable of managing and organizing records effectively?
• Do I possess strong interpersonal skills to communicate effectively with coworkers, patients, and insurers?
• Am I naturally attentive to even the smallest details, ensuring accuracy in my work?

If you answered "yes" to these questions, it is likely that a career in medical billing and coding would be a great fit for you. Taking these factors into consideration can help you make a well-informed decision about your career path.
If I am already a medical coder or CPC-A, why should I take this course?
Obtaining a specialized credential can significantly enhance your marketability as a risk adjustment coder, surpassing the advantages of a CPC or CPC-A certification. At our organization, we offer more than just certification. Through our comprehensive Quick Code/Quick Coach program, we empower you to develop high confidence in your risk adjustment coding abilities. Additionally, we ensure you receive ongoing support and guidance from our industry experts.
Why consider a career in medical coding?
• Competitive salary
• Career Advancement Opportunities
• Work-Life Balance and Remote Work Potential High Demand
• Accelerated Learning Courses
Why choose our program over other CRC programs?
Once students successfully earn the CRC designation and demonstrate next-level proficiency in production risk adjustment coding, they could be offered a paid position on CSI's Coding Bench, dependent on project availability. This special program allows our students to get hands-on experience, work with industry experts, earn income and enhance their career prospects.
Is there a payment plan option during registration?
At the time of registration, we require payment in full with the exception of utilizing Klarna & After Pay for gradual payments.
On average how much time do I need to dedicate to this program on a weekly basis?
Our course is designed for the busy adult learner, with a part-time commitment of approximately 20 hours per week. However, the actual time required may vary based on your previous education and learning style.
Is it necessary to attend the live sessions virtually?
You will be able to schedule your weekly individual session with an instructor from Monday to Thursday between the hours of 4 pm – 7 pm EST or Friday between 11 am – 7 pm EST.

We understand that you may need additional support during your learning journey. That's why we offer a daily study hall where you can access extra resources and guidance from our instructors. The course is structured with weekly deadlines for course completion and daily deadlines for those seeking eligibility for a paid internship. Upon completing the 12-week course, you have the option to purchase monthly extensions for continued access to training materials. However, please note that you will no longer have access to your instructors beyond the initial 12-week period.

What does tuition include?
• CSI Instructor - 10 Individual coaching sessions
• CSI's RACTA Training Portal Access
• CSI Quick Code ™ Virtual Learning Access
• CSI Quick Coach ™ Virtual Learning Access
• HCC Coder Encoder Access – AHA Coding Clinic Access
• Optum's ICD-10-CM Expert for Physicians (ICD-10 Coding Book)
• AAPC CRC Training Guide
• AAPC CRC Practice Exams
• AAPC Membership
• AAPC CRC Exam - 2 Attempts
• AAPC Continuing Education Units – 30 CEUs
How do I qualify to register for this program?
• A high school diploma or equivalent.
• Must be able to commit 40 hours per week to both class time and individual study throughout the 12-week program.
• Access to a personal computer that meets CSI specifications with reliable broadband internet.
• This program is tuition-based, and candidates should be prepared to meet the costs associated with the program.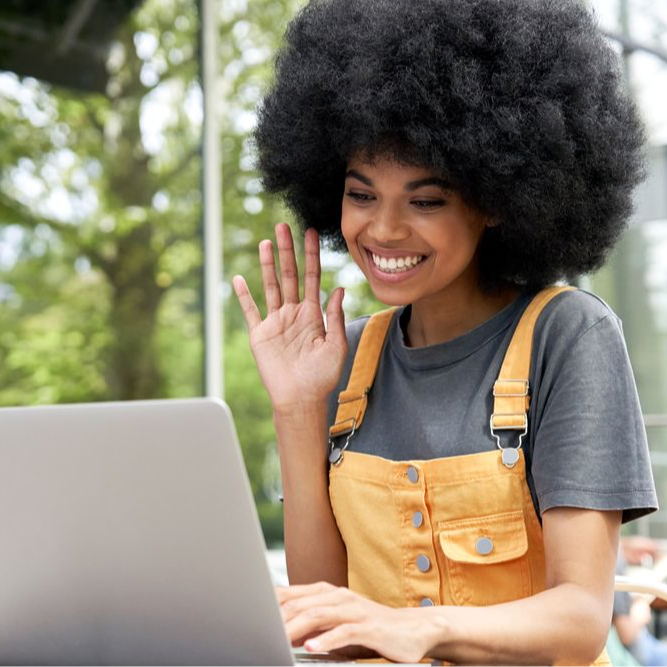 Introducing:
Career Coaching
With our program, you not only gain access to valuable resources but also receive personalized guidance tailored to your unique goals and aspirations. Through regular one-on-one sessions with your career coach, you will receive expert advice, support, and guidance to navigate your career journey with confidence and clarity.
Meet Our Career Coaches
I'm Bailey, and I'm excited to be on this journey with you. With my industry expertise, I provide exceptional support and guidance to candidates across the nation. My focus is on coding and healthcare solutions to help you find the best opportunities that align with your career goals. Outside of work, I'm all about embracing a creative and purposeful life. I love immersing myself in the pulse of the local music and art scene. I can't wait to get to know you better and be a part of your incredible success story. Let's do this!
I'm Francesca, your dedicated career coach! I consider myself incredibly fortunate to be part of the exceptional team at CSI. Over the past 4 years, I've specialized in recruiting and leadership with a focus on the medical coding industry. However, my true passion lies in connecting people with their dream careers. As your career coach, my mission is to support you in finding a job where you are not just valued as a professional but as something much bigger. Along with helping others, health and wellness have always been at the core of my lifestyle. From my D1 college competitive swimming days to my current adventures in the gym and on pickleball courts, staying active keeps my spirits high. I'm thrilled to meet you and I can't wait to help you navigate the ever-changing industry of medical coding!
Hi there! My name is Kerri and I'm a compassionate Talent Acquisition Specialist with a focus on healthcare roles and medical coding positions. With 4+ years of experience in Human Resources and Recruiting, I'm passionate about connecting people with their ideal long-term career opportunities. Using an empathetic approach, I deeply understand the needs of both individuals and organizations to ensure the perfect fit for everyone involved. When I'm not playing career matchmaker, you'll find me unwinding at the beach with a good book or exploring the culinary delights of local restaurants!
As a recruiter and career coach at CSI Companies, I leverage my passion for connecting with people from diverse backgrounds! My love for travel and different cultures has fostered a deep curiosity about people and their unique experiences, which I believe translates well into my profession. Assisting others in reaching their goals and offering guidance on their path to success is something I'm genuinely passionate about. I'm readily available to extend my support, and my door is always open!
I'm Mayble, a dedicated recruiter for CSI Companies' thriving medical coding and clinical integrity practice. Before embarking on my career with CSI, I worked hard to put myself through college and pursue my dreams. My personal journey has taught me the immense value of education, and now I'm on a mission to help aspiring coders find their perfect path to success. I believe that with the right guidance and support, everyone can achieve their goals. I'm thrilled to be a part of CSI University, where I can combine my passion for education with my expertise in recruiting, helping students embark on successful careers in medical coding. I'm genuinely excited to be a part of your journey and promise to be your advocate every step of the way!
Hello, I'm Addison, or Addi for short. My passion lies in helping individuals achieve their career goals, and as your mentor, I'll provide tailored guidance, encouragement, and support. I love making personal connections with each student and being their cheerleader as they flourish in their professional development. With my experience speaking with hundreds of diverse coders, I will be able to offer valuable guidance as you pursue a career in the coding realm. Beyond work, you can find me outdoors, paddle boarding the various springs around Florida, or baking at home.
Hi there! I'm Jenna. My passion lies in helping students discover their true potential and guiding them toward finding their dream career in the evolving field of medical coding. Whether you're a seasoned professional seeking new opportunities or a newcomer looking to make your mark, I am committed to supporting you in reaching your goals. Beyond my professional endeavors, I find joy in pursuing my hobbies, which include cooking - I love experimenting with new recipes in the kitchen, getting lost in the pages of a good book, and indulging in a bit of retail therapy. I can't wait to be by your side as your mentor and advocate in the world of medical coding.
Hi there, I'm David! I specialize in recruiting for the medical coding industry – primarily in risk adjustment. With four years of experience with CSI Companies, I take pride in connecting candidates with career paths where they can thrive. I enjoy developing career relationships along the way and truly seeing my candidates excel in whatever they pursue. Outside of work, I enjoy playing tennis and am a huge fan of Disney World theme parks. If you're looking for your perfect career match, I'm here to help you on this journey of professional growth and fulfillment. Remember, "All our dreams can come true if we have the courage to pursue them." - Walt Disney
Start your Risk Adjustment Coding Academy journey today!
CSI Companies
Where coding isn't just a contract -
It's a career.
For everyone that loves learning
Learn through our online Risk Adjustment Coding Training Academy & Community!
Unique Learning Paths
Support offline education with breakthrough online instruction. Awesome features and agile usability for online education.
Video Conferencing
We guarantee you an exceptional experience with flexible learning paths and professional guidance.
Discuss with others
Join our online Risk Adjustment Coding Training Community and Take Your Career to New Heights.
Our Subject Matter Experts
Empty space, drag to resize
Michelle M. Wieczorek

Senior VP, Coding and Clinical Integrity
Michelle is an expert in clinical integrity and risk adjustment within the framework of value based care and alternative payment models. She has practiced nationally for over 15 years in the payer and provider spaces, and has developed innovative approaches to solving for the challenge of accurate portrayal of patient acuity. With experience in Artificial Intelligence, including a US Patent in Natural Language Processing clinical rules logic, she is well-positioned to guide CSI's clients on their journey to success in value-based payments.
Danielle Bagnell

CSI Educator and
CEU Coordinator
AAPC Approved Instructor
Danielle brings over 10 years of coding and training experience across multiple healthcare specialties. Her diverse background provides the coders with the big picture to succeed along their CSI career path and ensures they'll be ready for any of CSI's clientele.
Kristy Johnston

CSI Instructor
AAPC Approved Instructor
Kristy is a proven leader in the healthcare industry. She carries a practical nursing diploma with over 10 years of medical coding and billing experience in multiple specialties. Kristy also received an Associate Degree from University of Central Arkansas. Her goal is to combine a wide range of experience as a compassionate, enthusiastic mentor who will positively contribute to your lifelong career.
Be the first to know about new courses and discounts
Receive updates on new courses, livestreams,
news, and more!