Our Academies
Regardless of whether you're a recent graduate or a mid-career professional, acquiring new skills and certifications can be transformative for your career. That's why our academies are designed to cater to individuals at every stage, empowering professionals to embrace the path of continuous career growth.
Risk Adjustment Coding
Training Academy
This program is designed to assist individuals, with or without experience in medical coding, in achieving a Certified Risk Coder (CRC) credential in no more than 12 weeks. In addition to the ability to earn a credential, this program provides instructor lead didactic learning and practical workflow experience with coaching and feedback from our seasoned instructors.
Coding
Academy
Coding Academy is the premier destination for individuals looking to stay ahead in the field of medical coding. Through personalized feedback, team training, and ongoing departmental educational opportunities, students have the tools to excel in healthcare and earn Continuing Education Units (CEUs) at their own pace.
Empty space, drag to resize
Acute Care Coding
Training Academy
This six-month program covers the basics of acute care inpatient coding. Combining instructional learning, real-life coding scenarios, and 12 weeks of immersive coding practice, students feel confident and prepared to take the Certified Inpatient Coder (CIC) certification.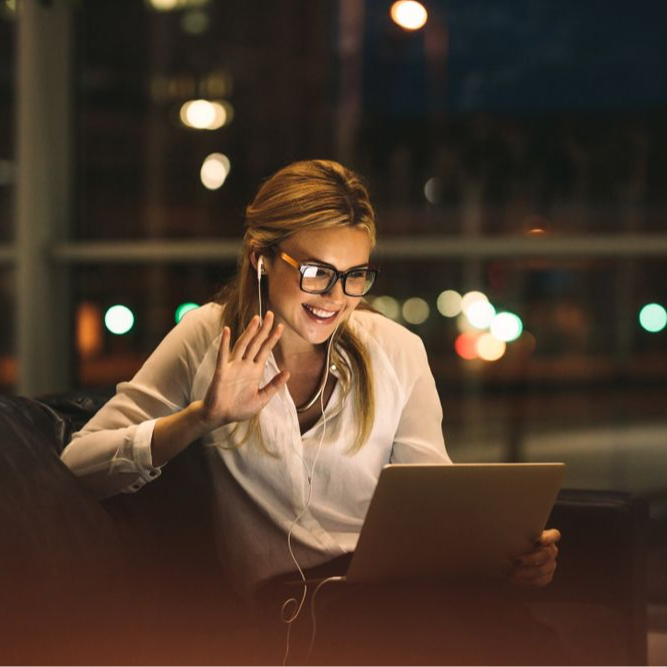 Career Coaching
We understand that each individual's career path is unique, and our one-on-one coaching program is designed to provide personalized attention and support to help you unlock your full potential and achieve your career aspirations. We are dedicated to your success and look forward to partnering with you on this transformative journey.
Meet our Career Coaches
Bailey is a dedicated professional who leverages her industry expertise to provide exceptional support and guidance to candidates nationwide. Specializing in coding and healthcare solutions, she possesses a comprehensive understanding of various professional services. Bailey leads with a fiery passion, advocating tirelessly for her candidates' best career opportunities, ensuring they achieve their goals in the job market. When she is not helping her candidates, she is out on the town enjoying local music and art!
I'm Francesca, your dedicated career coach! I consider myself incredibly fortunate to be part of the exceptional team at CSI. Over the past 4 years, I've specialized in recruiting and leadership with a focus on the medical coding industry. However, my true passion lies in connecting people with their dream careers. As your career coach, my mission is to support you in finding a job where you are not just valued as a professional but as something much bigger. Along with helping others, health and wellness have always been at the core of my lifestyle. From my D1 college competitive swimming days to my current adventures in the gym and on pickleball courts, staying active keeps my spirits high. I'm thrilled to meet you and I can't wait to help you navigate the ever-changing industry of medical coding!
Hi there! My name is Kerri and I'm a compassionate Talent Acquisition Specialist with a focus on healthcare roles and medical coding positions. With 4+ years of experience in Human Resources and Recruiting, I'm passionate about connecting people with their ideal long-term career opportunities. Using an empathetic approach, I deeply understand the needs of both individuals and organizations to ensure the perfect fit for everyone involved. When I'm not playing career matchmaker, you'll find me unwinding at the beach with a good book or exploring the culinary delights of local restaurants!
As a recruiter and career coach at CSI Companies, I leverage my passion for connecting with people from diverse backgrounds! My love for travel and different cultures has fostered a deep curiosity about people and their unique experiences, which I believe translates well into my profession. Assisting others in reaching their goals and offering guidance on their path to success is something I'm genuinely passionate about. I'm readily available to extend my support, and my door is always open!
I'm Mayble, a dedicated recruiter for CSI Companies' thriving medical coding and clinical integrity practice. Before embarking on my career with CSI, I worked hard to put myself through college and pursue my dreams. My personal journey has taught me the immense value of education, and now I'm on a mission to help aspiring coders find their perfect path to success. I believe that with the right guidance and support, everyone can achieve their goals. I'm thrilled to be a part of CSI University, where I can combine my passion for education with my expertise in recruiting, helping students embark on successful careers in medical coding. I'm genuinely excited to be a part of your journey and promise to be your advocate every step of the way!
Hello, my name is Morgan. I'm excited to be your recruiter and help you navigate your career journey. Before becoming a recruiter, I worked as a collegiate coach where I prepared young adults for their future careers. My experience in recruiting and management has allowed me to work with individuals ranging from college students to C-suite executives in pursuing their next steps. Every process may look a little bit different, but regardless of where you are at in your career, I like to remind individuals to slow down, enjoy the process and remember that everyone is on their own path to success.
Hey, I'm Kayla - your recruiter and dedicated career coach! I'm on a mission to make a positive impact to help candidates navigate their professional journey. With a wealth of experience in talent acquisition and mentoring, I'm committed to getting to know each professional and empowering them to reach their full potential. My empathetic approach has made me a trusted ally in the industry, and I can't wait to help more candidates in their pursuit of discovering fulfilling careers and personal growth.
Hello, I'm Addison, or Addi for short. My passion lies in helping individuals achieve their career goals, and as your mentor, I'll provide tailored guidance, encouragement, and support. I love making personal connections with each student and being their cheerleader as they flourish in their professional development. With my experience speaking with hundreds of diverse coders, I will be able to offer valuable guidance as you pursue a career in the coding realm. Beyond work, you can find me outdoors, paddle boarding the various springs around Florida, or baking at home.
Hi there! I'm Jenna. My passion lies in helping students discover their true potential and guiding them toward finding their dream career in the evolving field of medical coding. Whether you're a seasoned professional seeking new opportunities or a newcomer looking to make your mark, I am committed to supporting you in reaching your goals. Beyond my professional endeavors, I find joy in pursuing my hobbies, which include cooking - I love experimenting with new recipes in the kitchen, getting lost in the pages of a good book, and indulging in a bit of retail therapy. I can't wait to be by your side as your mentor and advocate in the world of medical coding.
Hi there, I'm David! I specialize in recruiting for the medical coding industry – primarily in risk adjustment. With four years of experience with CSI Companies, I take pride in connecting candidates with career paths where they can thrive. I enjoy developing career relationships along the way and truly seeing my candidates excel in whatever they pursue. Outside of work, I enjoy playing tennis and am a huge fan of Disney World theme parks. If you're looking for your perfect career match, I'm here to help you on this journey of professional growth and fulfillment. Remember, "All our dreams can come true if we have the courage to pursue them." - Walt Disney
Have questions?
Do you have questions about CSI University or any of our Coding Academies? Please complete this form & we will contact you!